From http://www.legacy.com/obituaries/floridatoday/obituary.aspx?pid=173936894
Robert L. Dimmick (1956 - 2015)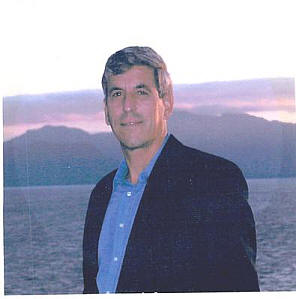 Robert L. Dimmick (Bob), 58, of Melbourne, FL passed away Tuesday, January 20, 2015. A native of Cleveland, OH, Bob moved with his family to Florida in early 1995 from California.

Bob graduated from the Air Force Academy, the USAF Test Pilot School and earned a Master's Degree from the Air Force Institute of Technology. During his USAF career he flew as a master Navigator both operationally and flight test. He retired from the United States Air Force as a Lieutenant Colonel and worked for Northrop Grumman as the Manager of Flight Test/Flight Test Engineer. Bob was a member of Faith Fellowship Church, and was a devoted husband, father, and grandfather. He loved spending time with his family, flying, running and soccer. Bob traveled extensively with his wife, Maggie, and enjoyed scuba and snorkeling, especially in the Turks and Caicos Islands.

He is survived by his wife of 36 years, Margaret Dimmick of Melbourne, FL; mother, Dorothy Dimmick of Cleveland, OH; two sons: Scott(Maria) Dimmick of Jacksonville, FL and Todd(Abigail) Dimmick of Satellite Beach, FL; sister, Diana(Rick) Galaris of Wilmington, DE; and 5 grandchildren: Taylor, Julian, Madison, Kendall, and Cameron.