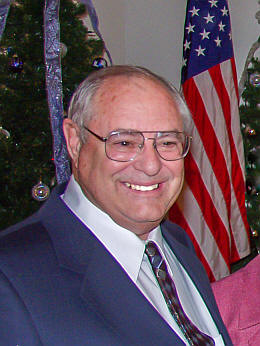 From Edwards AFB, Public Affairs:
It is with great sadness to report that we lost a great flight test engineer with the recent passing of Mr. Jim Ford. Jim started working at Edwards AFB as an A1C in 1957 and retired as a GS-15 Flight Chief in 2002.

James A. Ford, 81, of California City died March 17, 2015. Born in Huntington Park, CA, the son of Horace and Evelyn Ford. He was married to his wife Kay for 59 years. Jim graduated Riverside Polytechnic High School in 1952 and went on to receive his BS in Aeronautical Engineering from Cal Poly, San Luis Obispo and his Masters from USC.

After working for Douglas Aircraft in the 50's, James enjoyed a full and noteworthy career working for the Air Force for 45 years retiring in 2002. He loved aircraft from a very early age, but his true passion was to be a leader and a mentor to those that he worked with.

As an early California City resident James was very active in his community, serving on several civic committees. He was an avid bird hunter and fisherman, enjoyed bowling, golf and tennis. He loved to maintain and restore classic cars and despite having the family name "Ford" he was a die-hard Chevy guy.

James is survived by his wife Kay Ford, his grandson Joshua Riley, his great grandsons Ethan and Sean Riley and his sister Judith Crum.