From http://www.dahf.org/2010_Freeman_bio.html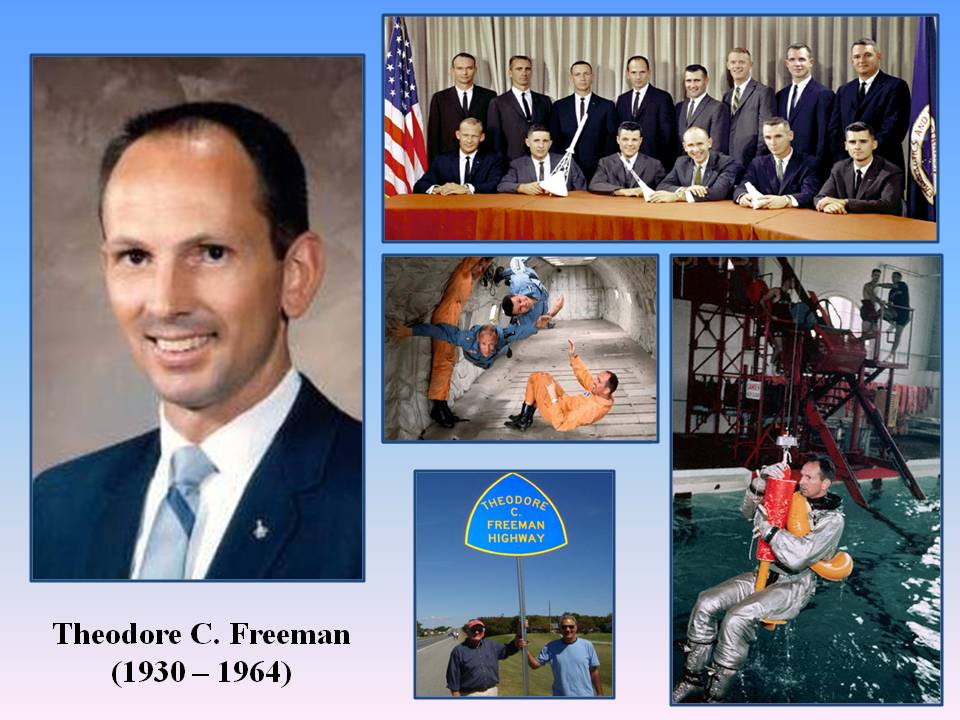 Theodore C. Freeman (1930-1964) might have become America's first man on the moon- had not his untimely death from a plane crash in Texas. Freeman, who grew up in Lewes and learned to fly in the First State, was the first member of the U.S. space program to lose his life. He was in astronaut Group Three with Buzz Aldrin, Gene Cernan and Alan Bean. This group was expected to become Apollo pilots.

Captain Freeman was selected for the NASA program on October 18, 1963 but died a year later, on October 31. He left his wife Faith Dudley Clark and daughter Faith Huntington.

The astronaut completed his secondary education in Lewes and went on to attend the University of Delaware for a year before entering the U.S. Naval Academy where he was graduated in 1953 with a BS degree. He chose the Air Force and in 1960 received an MS in aeronautical engineering from the University of Michigan. His last Air Force assignment was flight testing at Edwards AFB.

Capt. Freeman had logged more than 3,000 hours, including more than 2,000 jet hours. His accident came on final approach in a T-38 at Ellington AFB, Houston. Collision with a snow goose shattered his canopy and rendered low-level recovery impossible. Capt. Freeman was interred at Arlington National Cemetery.