Article from Antelope Valley Press Obituaries , November 12, 2014
Johnstone 78, flight test engineer, planner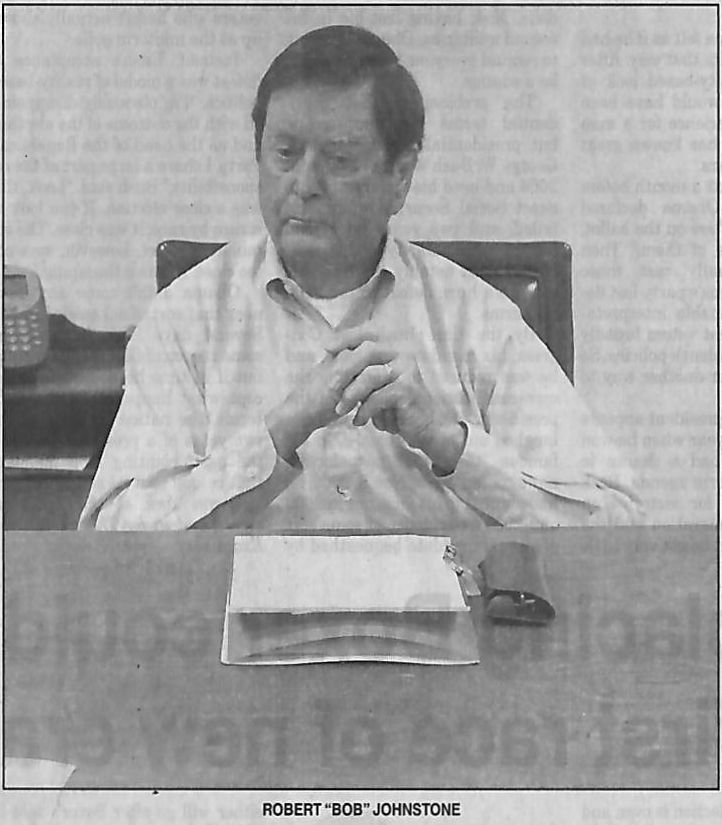 Antelope Valley College Campus Update Article, November 13, 2014
Condolences to AVC's Extended Family
Robert "Bob" Johnstone died Saturday. He was 78. Johnstone was a driving force behind many STEM programs in the Antelope Valley. He served on many college-related boards and committees. His dedication to the Antelope Valley College community will be greatly missed. Graveside services will be held at 10 a.m. tomorrow at Joshua Memorial Park.
Melvin Koppers, father of adjunct faculty member Matthew Koppers, passed away Oct. 22. He was 75. Services to be held tomorrow at a location to be determined.
The college community extends their condolences to both the Johnstone and Koppers families for their loss.
Memories by Sam Jackson
When Bob was in the AFFTC/XP shop, he and Phil Brady did so many good things for the Test Center. Bob was my first boss when he recruited me into the AFFTC as a Flight Test Engineer many years ago. When I began working later in my career at XP, I continued to work with both Bob and Phil at their Aerospace office in Lancaster. Bob also spearheaded the effort to acquire a four-year university in the AV to provide an opportunity for young engineering graduates to come and work at the AFFTC. I have many fond memories of Bob and will miss him. In another e-mail I received today, Bob's passing this last weekend was apparently sudden and unexpected. Today's Valley Press wrote a wonderful article highlighting the many contributions Bob made throughout his career.
Memories by Tom Laquidara
Bob Johnstone was a project engineer unlike any that I had ever worked with before. He asked our technical publications group to team with his engineers to produce large monthly project technical progress reports with the hope of producing a mammoth final report in minimal time at the end. It worked despite our very primitive word processing equipment. It worked because Bob sold his vision and its worth and the necessary discipline to everyone, engineer, management, word processing technicians, illustrators and technical editors. He led by example, sometimes helping with menial tasks himself. Bob taught and lived the value of human synergy; he energized people to give their best.

Bob went on to serve his community and region for years, spreading the gospel of local technical education, preservation and enhancement of local test engineering and the general betterment of Antelope Valley.

Truly, a man for all seasons!

Thank you, Barbara, for sharing him with us.