From http://apps.westpointaog.org/Memorials/Article/20266/
Henry A. Klung

Cullum No. 20266 • Aug 11, 1997 • Died in Wimberley, TX
Interred in Catholic Cemetery, Wimberley, TX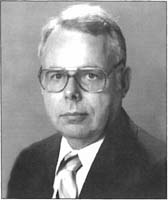 Henry Albaum Klung, Jr., was born in San Francisco, CA, where he lived and attended schools until he left for West Point. "Hank" was a good student throughout his early years. After graduating from George Washington High School, he studied for one year at the University of California-Berkeley School of Engineering. Hank received his congressional appointment to the Academy and joined the Class of 1955 in July 1951.
As a cadet, Hank always met the frantic academic and plebe pressures with a kind of "laid-back, take-it-as-it comes" attitude. He was unshakable and an inspiration to his classmates who had their own struggles. He was an even-tempered person, industrious, friendly, and always had a kind word for everyone. He was never a "flashy" person and never one to "blow his own horn." On the contrary, he was rock-solid, hard-working, diligent, methodical, loyal, dependable, and steady in his approach to every task. With Hank, what you saw was what you got. He was a dedicated cadet and sought perfection in all he did. He accepted any challenge and always found a way to succeed. Toward the end of Hank's Academy years, he decided on an Air Force career.
During the summer after leave Plebe year, Hank met Joan Warren and they exchanged letters almost daily for the next three years. Hank and Joan married in a military church wedding in California. The newlyweds traveled to Mission Air Base, TX, where Hank began pilot training. He completed pilot school at Reese Air Base in Lubbock, TX, where he received his pilot's wings in June 1956. After pilot training, Hank was assigned for three years to the Continental Air Command, Hensley Field, Grand Prairie, TX, where he assisted "air guard and reservists" in satisfying their aviation requirements.
During the summer of 1959, the Klungs moved to Dayton, OH, where Hank studied for two years at the Air Force Institute of Technology at Wright-Patterson AFB and earned a master's degree in aeronautical engineering. Hank was reassigned to Wright-Patterson AFB to work primarily on the F-105 aircraft. In the summer of 1964, the Klung family, with their three children, Mike, Karen, and Paul, moved to Edwards AFB to begin the first of three assignments there. After playing an important role at the Air Force Flight Test Center for several years, Hank prepared for his next assignment, flying C-130s from Okinawa, by completing survival school at Stead AFB and volunteering for parasail training. Unfortunately, while landing his parasail, Hank broke an ankle and spent several weeks in Air Force hospitals. During the three-month recovery period, Hank's Okinawa assignment was cancelled. The ankle mishap turned out to be a turning point in his career, inasmuch as it ended his career in cargo aircraft. After returning to flying status, Hank was sent to helicopter training and, during the summer of 1967, was assigned to a team that tested the CH-3 helicopter at high altitudes in Bishop, CA.
In 1968, Hank was assigned to the 20th Helicopter Squadron in Viet Nam flying the UH-1 (Huey) gunship. His squadron provided protection for Army Special Force Units (Green Berets) that supported the Montagnards (Vietnamese tribesmen who inhabited South Viet Nam's highland region). During that tour, Hank was awarded two Distinguished Flying Crosses and nine Air Medals.
After serving in Southeast Asia, Hank again was assigned to the AF Flight Test Center at Edwards AFB as Chief of Performance Engineering. He worked on the F-4 aircraft, the shortlived B-70, and the F-lll program.
Hank found time when away from military duties for study. He pursued a second master's degree in systems management from the University of Southern California.
In the summer of 1970 the Klung family moved to Washington, DC, for five years. After three years at Air Force Systems Command, Hank was assigned to the Pentagon, Office of the Deputy Chief of Staff for R&D, until 1976. The two oldest Klung children graduated from high school during that period.
In 1976, Hank was assigned to the Joint Task Force for the Cruise Missile Program at Edwards AFB, where he served as the Cruise Update Missile Test Program Manager. In 1978, Hank and Joan divorced. In early 1979, with more than 4,000 hours of flying time and a outstanding career in research and development, Hank abruptly retired from the AF to work for Lockheed in Sunnyvale, CA.
Hank's work for Lockheed took him to Burbank, CA; Alexandria, VA; Austin, TX; Ft. Sill, OK; and Aurora, CO. He often commented that he moved more often with Lockheed than he did with the AF. In 1981, Hank married Pat Witten, a woman he met at Lockheed Sunnyvale.
During the first year of retirement from Lockheed in 1994, Hank and Pat traveled throughout the U.S. in a 34-foot fifthwheeler, looking for a perfect place to retire and stopping at various places of interest. They visited airplane and model train museums to satisfy Hank's passion for planes and trains. Hank's lifelong hobby was making plastic plane models to scale; he also had an avid interest in model trains. He built an elaborate model train set while serving in Washington but gave most of it away upon transfer to California. Now, he pursued the hobby again in his retirement years.
After traveling around the country, Hank and Pat settled in Wimberley, TX, where both became active in church and local service organizations and Hank was elected vice president of the Lions' Club. In August 1997, Hank entered the hospital for a routine angiogram after having chest pains a few days earlier. While undergoing this medical procedure, he suffered a massive heart attack and died—exactly one week after his 65th birthday. Hank was interred in the Catholic Cemetery with full military honors. His wife of 15 years, Pat; three children; and three grandsons survive him.
Hank had many fine qualities. Some say his serious nature and business-like approach was only a facade to cover his shyness. Hank was the epitome of a gentleman. He was a warm, kind, considerate, loving person, a true friend, and a devoted family man. There can never be any question regarding Hank's dedication to West Point and devotion to those three hallowed words "Duty, Honor, Country."