From http://www.edwards.af.mil/news/story.asp?id=123291095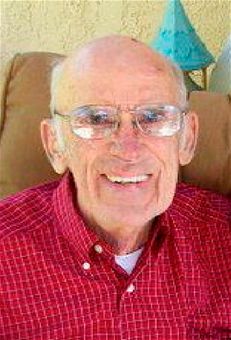 Long time Air Force Flight Test Center engineer and former AFFTC Technical Director Frederick "Fred" N. Stoliker passed away February 16 in Santa Barbara, Calif. He was 85 years old. (Courtesy photo)
by 95th Air Base Wing Public Affairs

2/22/2012 - SANTA BARBARA, Calif. -- Long time Air Force Flight Test Center engineer and former AFFTC Technical Director Frederick "Fred" N. Stoliker passed away February 16 in Santa Barbara, Calif. He was 85 years old. Mr. Stoliker worked at Edwards for 30 years. His first assignment as project engineer was during performance tests of the F-84G in 1952. Among his other projects during the early years of the 50s were the Douglas C-124C Globemaster II, the Convair YB-60 (which was involved in competition with the Boeing YB-52) and the Lockheed XF-104. When he became Technical Director in 1974 he oversaw such major test programs as the A-10, B-1A, F-15A, -B and -C, YF-16 and YF-17 fly-off. He also oversaw testing of the F-16A and -B; YC-14 and YC-15 Advanced Medium Short-Field-Takeoff-and-Landing Transport concept demonstrators; F-5E and -F; AGM-86A and AGM-109 Air-Launched Cruise Missile fly-off; B-52 Offensive Avionics System and ALCM integration; X-24B Lifting Body; Space Shuttle Approach and Landing Tests and the first two Space Shuttle return from orbit landings. Mr. Stoliker retired in 1981. He is survived by his wife, two sons, two daughters and 10 grandchildren.
From
https://ventura.edhat.com/site/tidbit.cfm?nid=82017
Frederick N. Stoliker, longtime Camarillo resident, passed away Feb. 16, 2012, in Santa Barbara, Calif.
He was a doting husband, loving father, and generous grandfather. Fred was born June 11, 1926, in Ferndale, Mich., where he graduated from Redford High School. After serving as a private in the Army Air Corps in 1944-5 he graduated from the University of Michigan with a Bachelor of Science in Aeronautical Engineering. He obtained a Masters Degree in Business Administration from Golden Gate University and was a distinguished graduate of the highly competitive executive management Stanford-Sloan program.
Fred started his career in flight test in 1950. He was assigned to the Performance Engineering Branch, Flight Test Division at Wright Field, Dayton, Ohio. While in Dayton, he participated in flight tests of the C-124 and L-19A. He transferred to Edwards Air Force Base in July 1951 and was the test engineer on the performance, stability, and control of the F-84G, C-124C, YB-60 and the XF-104. Fred served as the Chief, Cargo Aircraft Section; Chief, Performance Engineering Branch; Deputy Chief of the Flight Test Engineering Division; and technical advisor, Deputy Chief of Staff/Operations from 1953-1974.
Fred was appointed Edwards AFB Center Technical Director in 1974 and served in that capacity until his retirement in 1981. For his contribution to the Air Force and the advancement of Flight Test Engineering, he received the "Kelly" Johnson Award, displayed in the Smithsonian Museum. Fred was very active in NATO's Advisory Group for Aerospace Research and Development, chairing the Flight Test Techniques Group.
Following his retirement from the US Air Force he worked for Computer Science Corporation managing its support of various Defense Department flight test activities. Fred served at FOODShare for many years as a gleaner, board member, and on the Strategic Planning Committee. He loved Barbershop music and was in various quartets and choruses over the years. He was an avid genealogist for the family.
Fred is survived by his wife, Jill Stoliker; son, Paul Law (Terri Sonleitner Law); son, Patrick Stoliker; daughter, Janice Stoliker; daughter, Mary Susan Stoliker-Diaz (Mike Diaz); and grandchildren, Stefan, Cameron, Samantha, Rachel, Jack, Stuart, Katie, Anthony, Milana, and Maya. He was preceded in death by his first wife, Ida Mary Stoliker.
From http://www.findagrave.com/cgi-bin/fg.cgi?page=gr&GSln=stoliker&GSfn=fred&GSbyrel=all&GSdyrel=all&GSob=n&GRid=85494667&df=all&
Birth: Aug. 14, 1919
Stanislaus County
California, USA
Death: Dec. 2, 1980
Santa Barbara County
California, USA
Family links:
Parents:
Arthur Alfred Stockel (1887 - 1941)
Minnie Olga Campbell Stockel (1892 - 1979)
Sibling:
Arthur Eugene Stockel (1919 - 1980)
George Alfred Stockel (1927 - 1993)*
*Calculated relationship
Burial:
Goleta Cemetery
Goleta
Santa Barbara County
California, USA
Plot: 5 East- Lot- 38- Space- 8